Welcome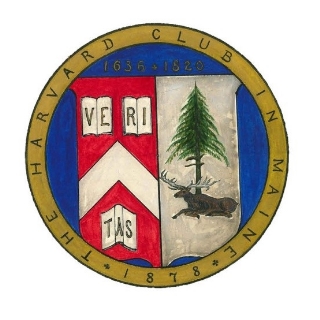 Welcome to the new website of the Harvard Club in Maine! We are one of the oldest Harvard alumni clubs, founded in 1878 (as you can see from our hand-painted insignia to the right). Today we are a thriving small club. We have a large, active board which meets regularly. We organize five annual events from social parties, to seasonal outdoor adventures, to The Game, of course! We participate in local/global networking events, as well. We draw an ever-increasing group of alums, from those who graduated in the 1950s to recent graduates, from many different schools. We have many alums in our beautiful and increasingly diverse state of Maine, and many more who visit us in the summer. We warmly welcome you to contact us if you are a Harvard alum and reside in or visit the state. And we hope to see you at one of our events!
FEATURED

7:00PM - 8:00PM Tue 1 Dec 2020 ( Timezone: Eastern )

Join alums from the six Harvard Clubs of Northern New England for a talk on Homeland Security by Juliette Kayyem of the Kennedy School of Government.

1:00PM - 3:00PM Sat 7 Nov 2020 ( Timezone: Eastern )

We warmly invite recent and old alumni from all Harvard schools to this fun, informal event to welcome, mingle, and connect with recent grads and members of our local alumni club.

5:00PM - 6:00PM Sun 25 Oct 2020 ( Timezone: Eastern )

This year we will have a presentation by Michael McElroy, Gilbert Butler Professor of Environmental Studies, and author of Energy and Climate: Vision for the Future (2018), via Zoom. (The talk was recorded).